Past Events
Diwali 2019
Diwali also known as the 'festival of lights', is a five day festival which starts on Dhanteras, followed by Kaali Chaudas, Diwali, New Years Day and ends on Bhaibeej.
Click here to read more about the celebrations of Diwali.
Click on the poster for more details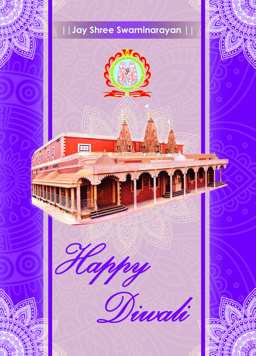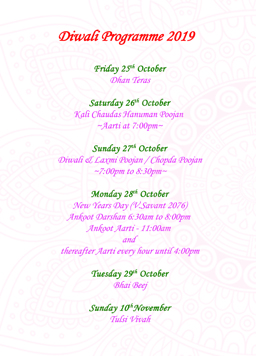 Harijan Sacha Re
SSYM Harrow presents, Harijan Sacha Re; a 5-day rollercoaster filled with challenging activities, delicious prashad, exciting games and sports alongside captivating workshops and presentations that will take you on an emotional journey through the stories and experiences of the hidden gems that have shaped our Sampraday to what it is today. When our beloved Lord Swaminarayan came down in his physical form over 200 years ago, he brought along an army of devotees with him. As Maharaj continues to lay the bricks of the sampraday which we take shelter of, the devotees continue to be the mortar that holds these bricks together. Book your seat on this incredible ride, unlocking the treasures that we never knew existed...
Singhasan Jirnordhar Mahotsav
Jay Shree Swaminarayan,
Following the Tatvagrahan pooja at the end of June, work is fully underway in the construction of Ghanshyam Maharaj's singhasan. A reinstallation of the murti will take place with the Punahpratistha ceremony on Sunday 28th July conducted by H.H 1008 Koshalendra Prasadji Maharaj and Bhuj Mandir Santos. In the lead up we also have a Bhajan show and Havan ceremony.