Nilkanth Hall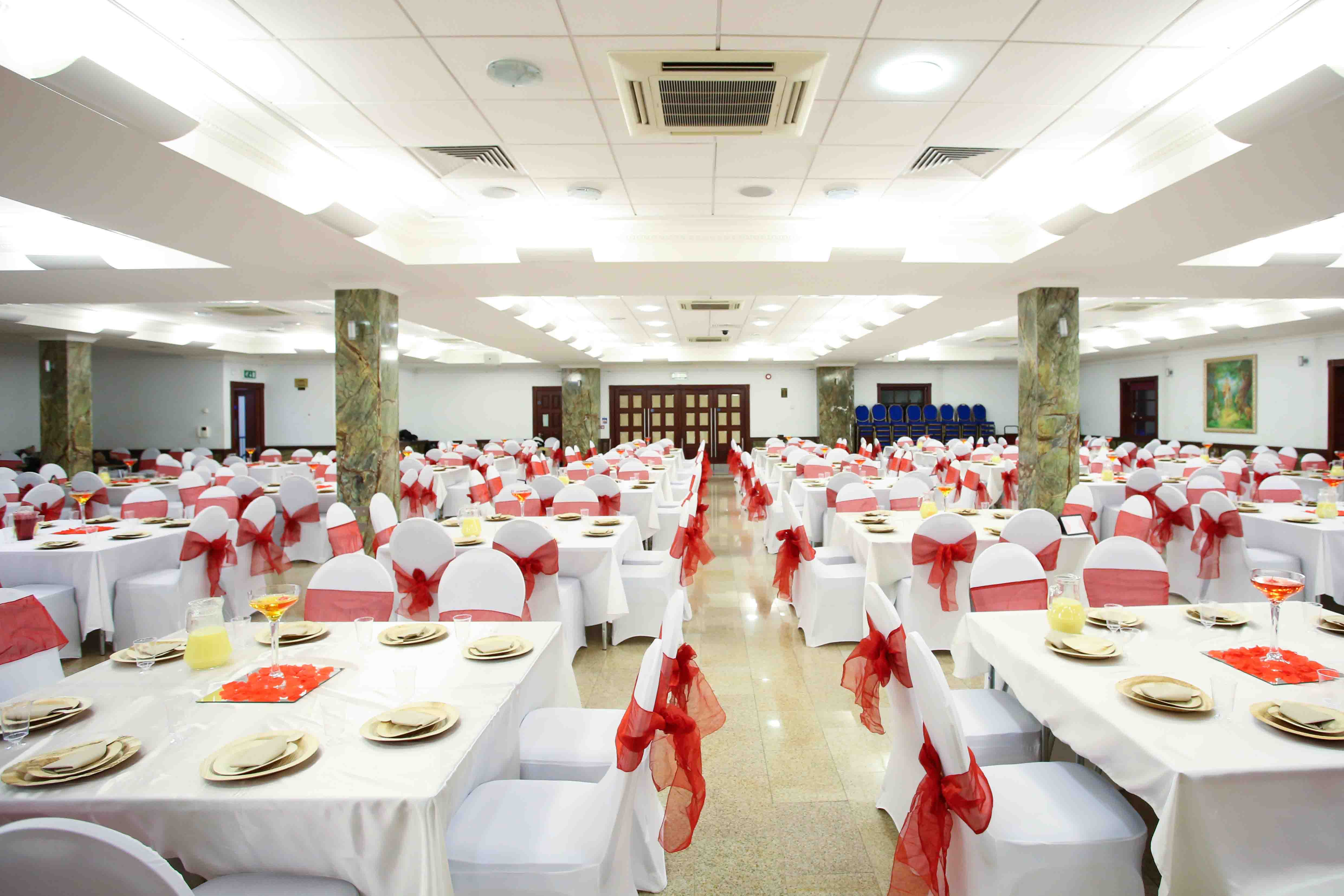 Nilkant Hall is a modern air conditioned multipurpose hall which accommodates up to 350 guests and is fully accessible to those with disabilities.. Car parking is available within and around the Temple premises on a first come first served basis; no special parking reservation can be made.Please respect and follow car park volunteers instructions. There is also a music system installed for those who wish to use music for their event.
Nilkant Hall can be used for various events such as:
Engagement
Cooperate Meetings
Reception Parties
Birthday Parties
Daro
The Hall includes:
A stage measuring 16ft x 12ft x 22" (height)
Tables measuring 60" x 27" x 28" (height)
Banqueting chairs
Fully Equipped Kitchen (optional)
Please note that consumption of food containing onions, garlic and non-veg are strictly prohibited on the premises. Only approved caterers are permitted to cook or provide catering facilities.
The Hall itself measures at 25m x 25m with a height of 9ft and 3 inches (All measurements are rounded) and is available for booking from 10:30am – 3:30pm on Sundays only. The hall may be accessible early for set up only but not for guests. Please do not print or provide earlier times to your invited guests.
The Hall is also used for many community activities during the weekdays. See the website for more details.
For more information and to view the Hall, please call us on 07767 572870 or 07960 449345 on Saturday/Sunday between 9:30am -11:30am and 5:00pm – 7:00pm.